★ JOIN TODAY & Access The World 24/7

LNC Pro has been providing you with access to more live news channels than any other provider online since 2012. Live streaming over the internet no matter where you are with TV quality broadcasts on your PC and mobile.
Along with live streams of your favourite channels, we also archive many of the political talk shows and provide the ability to download them to your device, as well as watch in browser. Our Live Chat Rooms break news faster thanks to constant activity of our chatters and newsbots monitoring the wires.
Come in, check out what channels we offer and try us with a free 24 hour trial!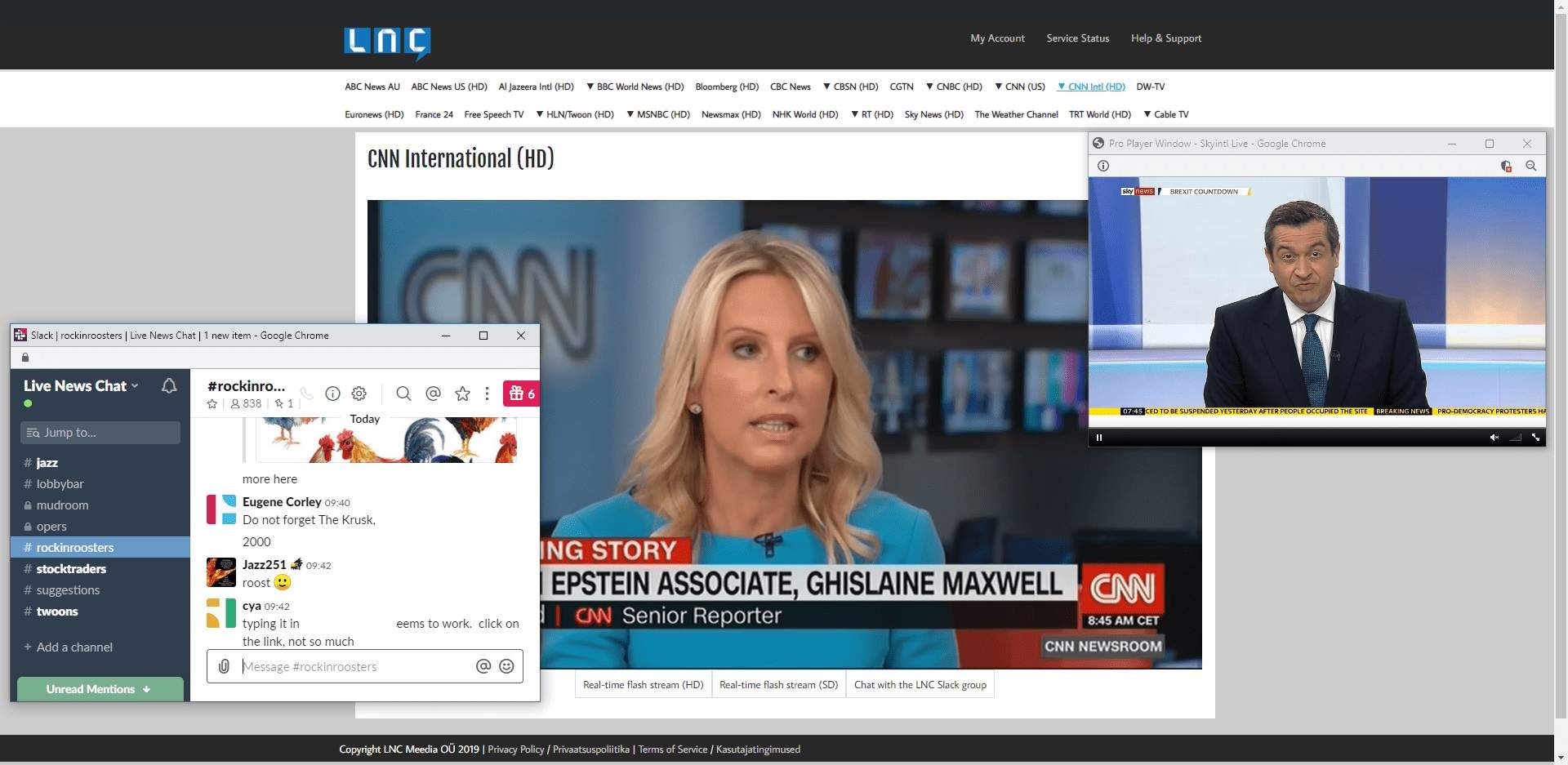 Priority based access to the largest breaking news system on the internet for pennies a day.
HD streams to your PC or Tablet
Pop-out player for multi-channel watching
No online advertisements
Over 20 live world news streams
On-Demand access to some of your favourite shows
Fully mobile compatible with Android and iOS devices
Flexible, Cancel at Anytime - No Long Term Commitment
...and much more! So come on in, check us out.